Making Tax Digital
What is Making Tax Digital (MTD)?
Making Tax Digital is a key part of the government's plans to make it easier for individuals and businesses to get their tax right and keep on top of their affairs.
HMRC's ambition is to become one of the most digitally advanced tax administrations in the world. Making Tax Digital is making fundamental changes to the way the tax system works – transforming tax administration so that it is:
– more effective
– more efficient
– easier for taxpayers to get their tax right
If you need assistance ensuring your business is making tax digital compliant, contact us today.
MOST POPULAR SERVICES
Fixed annual fees, with the opportunity of paying in monthly instalments, and no hidden extra costs means you always know where you are.
Here at Herridge Accountants we can ensure that no payroll deadlines are missed and that your Businesses Payroll complies with HMRC'S RTI (Real Time Information) reporting requirements.
Herridge Accountants can assist with filing all the annual accounts limited companies are required to submit to Companies House and HMRC, including a full CT600 Corporation Tax Return. Company Accounts and Company Tax Returns start from £650.
Resident Management Accounts
We offer specialist accounting services for the residential leasehold sector. We provide an in-depth and transparent service, ensuring you stay compliant and tax efficient.
Don't miss the self-assesment tax return deadline! We can assist with calculating and filing your tax return while you focus on the more important parts of your business. Self-Assessment returns start from £120.
Self-employed and struggling to keep on top of your business accounts? You're not alone. Hiring specialist self-employed accounting services can help you to stay up to date, avoid missing deadlines and get exact calculations ready for your tax return submission.
Get specialist help with the creation of and submission of company accounts. Company Accounts and Company Tax Returns start from £650.
We can assist with general bookkeeping and VAT return preparation and planning. VAT can be an extremely complicated area of tax and Herridge Accountants are here to help you to ease the burden of complying with the VAT regulations.
By law, every charity must prepare a set of accounts and a trustees' annual report. However, charities are subject to different laws and rules from other businesses when it comes to accounting, VAT and tax. We can help navigate the rules and prepare your charities accounts.
Excellent service. Dan was recommended to me by a local business – we needed advice for our Bed & Breakfast accounts. He got back to me promptly, gave clear advice as to what he needed and clear explanations of why and significance. Very approachable and easy to deal with and clear about costs.
After years of filing my own sole trader tax return I am so pleased I decided to get Dan at Herridge Accounting to do it for me. Total peace of mind! He answered my (many!) questions clearly and patiently, also explaining the pros and cons of being a sole trader rather than being a limited company. Now I know 31st January isn't a date to fear. Definitely highly recommend.
Starting up my Community Interest company, Daniel could have not been more helpful. Always quick to respond to my many enquiries during the incorporation process, it is good to have that backup of expertise and local too. I highly recommend his services.
As one of our clients you will be able to email and call with any queries that you may have from time to time. Unlike other firms of accountants we do not clock watch and keep time sheets and therefore, we do not usually charge for helping with this type of advice. We see it as part of our working together.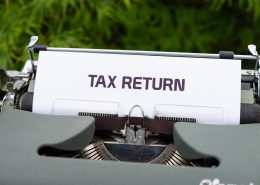 Most often, it is fair to say that most business owners are not…
https://www.herridgeaccountants.co.uk/wp-content/uploads/2021/01/markus-winkler-Ber3q-zEhd4-unsplash-scaled.jpg
1707
2560
Josh Howkins
https://herridgeaccountants.co.uk/wp-content/uploads/2017/11/Herridge-logo-7-Chartered-Accountant-Added-1.png
Josh Howkins
2021-01-14 13:11:25
2021-01-14 13:13:16
Is An Accountant Required To Submit Your Tax Return?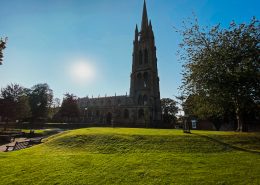 If you are not acquainted nor familiar with Louth, this blog…
https://www.herridgeaccountants.co.uk/wp-content/uploads/2020/10/Louth-1-scaled.jpg
1920
2560
Dan Herridge
https://herridgeaccountants.co.uk/wp-content/uploads/2017/11/Herridge-logo-7-Chartered-Accountant-Added-1.png
Dan Herridge
2020-11-27 13:01:54
2020-11-27 13:01:54
A Brief History Of Louth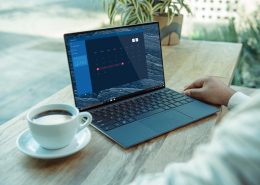 With the COVID-19 pandemic causing more uncertainty and disruption,…
https://www.herridgeaccountants.co.uk/wp-content/uploads/2020/11/xps-8pb7Hq539Zw-unsplash-scaled.jpg
1709
2560
Dan Herridge
https://herridgeaccountants.co.uk/wp-content/uploads/2017/11/Herridge-logo-7-Chartered-Accountant-Added-1.png
Dan Herridge
2020-11-11 13:02:57
2020-11-11 13:02:57
Accountants Face Exceptional Challenges For The End Of 2020 And Beyond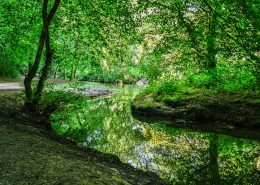 Louth is a stunning town situated in the East of Lincolnshire.…
https://www.herridgeaccountants.co.uk/wp-content/uploads/2020/11/paul-gray-rUmuM-z08RQ-unsplash-scaled.jpg
1703
2560
Dan Herridge
https://herridgeaccountants.co.uk/wp-content/uploads/2017/11/Herridge-logo-7-Chartered-Accountant-Added-1.png
Dan Herridge
2020-11-03 13:01:47
2020-11-11 13:02:15
Top Reasons to Live And Work in Louth
According to a study by Xero, the importance of accountancy has…
https://www.herridgeaccountants.co.uk/wp-content/uploads/2020/10/xps-dpbXgTh0Lac-unsplash-scaled.jpg
1709
2560
Dan Herridge
https://herridgeaccountants.co.uk/wp-content/uploads/2017/11/Herridge-logo-7-Chartered-Accountant-Added-1.png
Dan Herridge
2020-10-30 15:24:47
2020-10-30 15:24:47
Accountants Considered 'Key Workers' According To Firms Due To The Pandemic